Go the distance
for sick kids
Sign up to complete 42k Your Way this August. Walk, run or even roll the distance and have fun fundraising for sick kids.
Get ready to walk, run or roll...
It's back...for the fourth year, 42k Your Way 2022! This August you can walk, run or roll in this virtual event to raise funds for the Children's Hospital Foundation and complete 42k Your Way. You can choose where, when, and how you complete this 42km challenge. You can choose to do it by yourself or in a team and decide if it will take you a day, a week, or the whole month - it's up to you! The one thing we will provide is the why...to help sick kids!
With your support, sick and injured kids and their families can get the best care when they need it most. Funds you raise will help by supporting life-saving medical research, investing in vital new equipment, and providing support and entertainment for children and their families.
Register now
, anyone can do it!! Get your active gear on, promote and go the distance for sick kids by completing 42k Your Way during the month of August.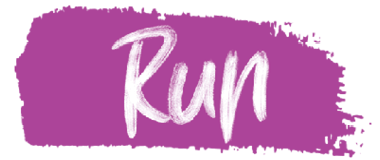 Discover who is leading the way
See which person, team or organisation is in the lead and really going the distance for sick kids!
Kaz and Em just donated $105.50
Alana G just donated $28.49
Ros Fidge just donated $28.49
Aislinn just donated $5.00
JKB Cleaning just donated $112.89
Aislinn just donated $5.00
DARCY EASTON just donated $50.00
Jade just donated $219.90
Kim just donated $10.55
Tony Perkovic just donated $50.00
Marie just donated $112.89
Lottie just donated $50.00
Aiden Boyce just donated $21.10
Liz J just donated $28.49
Sonia A just donated $21.10
Kane O'Connor just donated $56.00
Victoria de Ryck just donated $28.49
Steph just donated $31.65
Jessica Gatto just donated $158.25
Natalie just donated $56.00